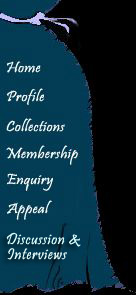 Sansthan's library and archives host a giant collection of contemporary documents centered around Indian Theatre. The Library also specially offers representative selection of play-scripts, back issues of journals and current issues periodicals. Archive's rich collection includes the entire collection of manuscripts, correspondence, newspaper clippings, etc, held by playwrights like late Manmatha Roy and Mohan Rakesh; a large collection of sketches, drawings, design and stage plans of eminent set-designer Khaled Choudhury; materials from theatre activist Harindra Nath Datta, Girish Karnad, playwright Nitish Sen and mime maestro Jogesh Datta.

Comprehensive individual and group and institution documentations covering Girish Karnad, Vijay Tendulkar, Sombhu Mitra, Utpal Dutt, Badal Sircar, B.V. Karanth, Ebrahim Alkazi, Satyadev Dubey, Mohan Rakesh, Vijaya Metha, Manmatha Roy, Habib Tanveer, Shyamanand Jalan, B. Jayashree, Usha Ganguli, Amal Allana, Ratan Thiyam, H. Kanhai Lal.

Rangayan, IPTA, Bohurupee, Theatre Academy, Little Theatre Group, Peoples' Little Theatre, Abhiyan, Little Ballet Troupe, Anamika, National School of Drama, Chorus Repertory Theatre, Ninasam.

Collection Details :



900 hrs. of individual interviews covering 600 theatre personalities.



300 hrs. of recorded proceedings of seminars etc.



98 manuscripts/prompt copies of plays.



180 cyclostyled scripts and 18 Production Scripts.



More than 2000, 78 r.p.m. discs / LP recordings.



1700 Audio Recordings including:
770 hrs. of Interviews, Exclusive / Open / Group / Illustrated / Open
Illustrated / Specific Subjects.
186 hrs. covering 115 pieces of Talks / Discussions / Lecture /
Demonstrations.
120 hrs. covering 16 Seminars.
350 hrs. covering 393 Play recordings / Play excerpts / Play readings.
1400 Theatre Songs.
50 Recitations, Reading and Storytelling.
40 hrs. Jatra Performances and Interviews.
165 hrs of Folk Performances / Interviews / Seminars.



1000 hrs. of video recording comprising:
25 feature films, Documentary films and Telefilms.
295 Plays, Teleplays and Dance Dramas.
180 hrs. of Seminars.
90 cassettes on various types of Folk forms.
71 Interviews.



7000 books in following languages:
English:1516, Bangla:3370, Hindi:1029, Kannad:88, Manipuri:50, Telegu:26
Gujrati:38, Marathi:362, Tamil:11, Oriya:119, Punjabi:7, Malayalam:27,
French:1, Assamese:59, Sanskrit:90



3590 theatre magazines.



1000 theatre folders.



33 theatre set models.



308 theatre posters.



Over 500 newspaper clippings, including advertisements.



6000 stills and portraits.



35 Puppets.



39 Theatre Costumes.



406 Letters.



41 Micro Films.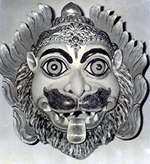 Mask of Narsimha, Orissa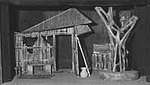 Set model of Pagla Ghoda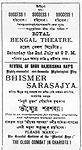 Rare Handbill (1892) from
N.S.S collection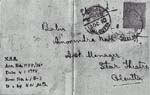 Letter from Girish Ghosh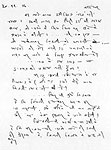 A page from the diary of
Mohan Rakesh