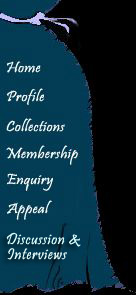 Natya Shodh Sansthan, Kolkata is Indian's largest repository of archival material and documentation covering the entire history of Indian theatre in all its different languages, with special emphasis on folk and traditional forms and post-independence Indian theatre, in the form of original manuscripts, books, periodicals, newspaper clippings, reviews, audio recordings on gramophone discs and photographs, slides and audio cassettes, video recordings, films, stage models, production scripts, masks, costumes, stage ornaments, publicity material - e.g. folders, posters, handbills etc, and exclusive recorded interviews with theatre personalities.

Natya Shodh Sansthan's activities include :



Research in and collection of a wide range of theatre materials.


Holding seminars and lecture - both at the academic and outreach
levels covering theatre and related arts and forms.      


Maintaining and annotating its collection.

Services :



Members and visiting scholars are welcome to read, study, watch,
use and copy (with necessary legal restrictions) the materials
stored in its archives and library. 


Make enquiries for information on any issue associated with
theatre, and receive inputs from Sansthan's in-house crew
and faculty.


A vital of outreach facilities, in the form of screening/displaying 
films, slides etc. in Sansthan's collection, supplemented by lecdem
facilities.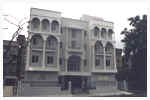 N.S.S. Building at Bidhan Nagar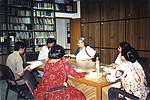 Library at N.S.S.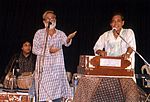 Cultural Program at N.S.S.